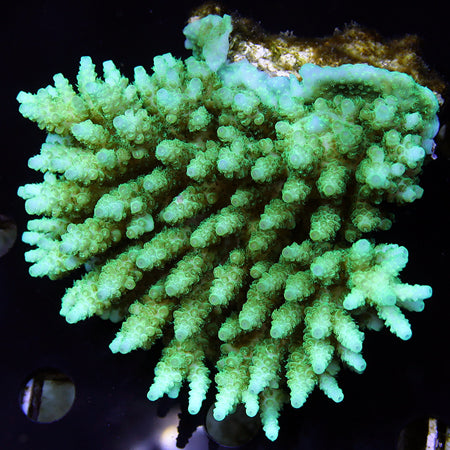 Welcome to Our New Website
Our New Website
We are thrilled to be launching our new website in late May of 2023. Our old site was challenging to work with, and prevented us from adding WYSIWYG items, running specials and adding content. The new platform gives us much more flexibility and we are excited with how easy it is to bring new content to aquarium enthusiasts. Please check back frequently for updates!
As you browse the new Barrier Reef Aquariums website, please keep in mind that only WYSIWYG sections are guaranteed to be on-site at that moment. While many of the corals and fish are also in stock at our location, some are sourced on demand from our local farmers and large supply network. We will contact you regarding any short delays in shipping so that you can proceed in the manner that suits you best.
For questions about in-store pickup and actual stock levels at our brick and mortar location please email or call us.
Meet the Owners
Cy Forell (Co-Owner) - I started out in the hobby with a Goldfish from the fair, and then a Betta bowl. I set up my first 10 gallon tropical freshwater tank when I was twelve. It quickly became a 20 gallon and then a 38 gallon.
I began my professional aquarium career at a local pet store when I was sixteen years old. After one year there, I moved on to another local family owned pet store chain. I was quickly made an assistant manager and served as an aquatics specialist. After a few years with this company I was moved out to co-manage their new aquarium only shop. At this point I was bitten with the saltwater "bug". I had bred countless freshwater species but saltwater aquariums provided a whole new realm to explore. In 1998, I began servicing aquariums to supplement my income. I started my own company on the side called Aqua Pro USA. This business grew quickly, so Tim and I formed a new partnership called Barrier Reef Aquariums in 2000. 
Throughout my college education, I found myself drawn to science and environmental issues/policy classes. There was no degree program that perfectly matched my interests. In 2001, I finally finished up my last few classes at the University of Washington and earned a Bachelor Degree in Liberal Arts with a focus in International Interactions. During the summer of 2006, I realized that our Coral Aquaculture Farm and Aquarium Servicing Business had grown to the point where it was time for Tim and I to go our own direction. After 15 years I left the store I had helped to build, in order to pursue my goals with Tim. Shortly after we left we were approached about the possibility of opening our own aquarium shop. We both knew it was what we wanted to do! We opened the doors of our retail shop in December of 2006. 
My other interests include spending time with my wife and kids, reading, sports, movies, music, and travel. My username on RF/RC/R2R is "barrierreefcf".
Tim Cole(Co-Owner) - I have been fascinated with fish and the ocean all my life. When I was little, my dream was to study sharks "when I grew up." I read and collected anything and everything related to them. Since I grew up in the Arizona desert my exposure to the sea was limited to PBS. 
My addiction to aquariums began with a 10 gallon tropical freshwater tank when I was eight years old. I then moved up to a 20 gallon tank that I kept for many years. When I was in Junior High I went to a local fish store and discovered saltwater. I was instantly hooked. I got myself into a 34 gallon acrylic hex tank as my first saltwater reef aquarium. I quickly moved up to 55 gallon which, I brought all over with me during my college years. Though still fascinated with sharks, I found a deeper passion learning more about living reef communities. I decided to go to the University of Washington to achieve a degree in Marine Zoology. My goal was to be in the field of aquaculture or conservation. I later switched to the School of Fisheries Sciences, which I found was a much better fit. Thanks to my education, I have been given valuable insight to all the different fisheries and forms of aquaculture. This has driven me in educating the public on proper husbandry and encouraging aquaculture in the aquarium hobby.
My career in the aquarium industry began during my senior year in high school. I got a job at a local fish store and quickly moved up to an assistant manager position. I worked at that store for two years then transferred to a sister store where I continued as an assistant manager. I continued to manage this store until mid-2006. During my first couple years in the industry I fell into aquarium servicing after landing a local rap star as a client. As I continued to acquire new clients, I began to realize I wanted to make my future in this business. My username on RF/RC is "barrierreeftc".